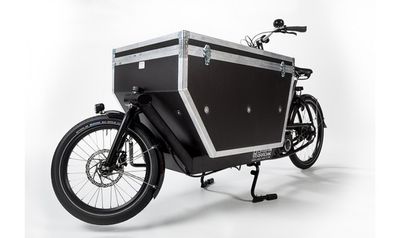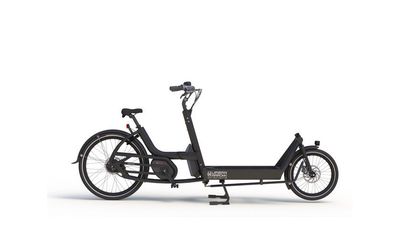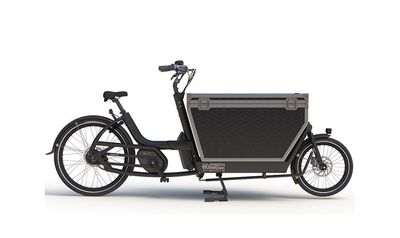 Urban Arrow Cargo Bike. Bosch mid drive not incl box
Urban Arrow
$5,999.00
Why Pay $8,999.00
Sold
Normally $8999 but now just $5999 saving you $3000 !
This cargo bike can be easily modified to fit an alternative family box if desired but is being sold as is either with or without the cargo lock box ideal for transporting a wide range of items securely.
The cargo box can be purchased for additional $980 and normally comes with 1 x 300 wh battery
Special offer with a second 300 wh battery free doubling the range (normally worth another $1000)
The Cargo comes with electric assist from Bosch that quickly and safely carries you across town. The bicycle has a lightweight aluminium frame and can be easily weaved through traffic jams.
Practical
The
Cargo can be easily customised. You can add the additional cargo box (as shown in the pictures) or build on top of it your own coffee machine, ice screen shop, or whatever your business needs. The lockable box shown is an optional extra and priced separately from the bike itself.



Safe
Because the load is lower than on other cargo bikes its center of gravity is closer to the ground, which gives it a better grip on the road. We also thought of the driver, who can always reach the ground, but is nevertheless seated upright. Which makes the bicycle comfortable and gives the driver a good view on the road.


Comfort
The
Cargo is very comfortable in use. With its awesome electric pedal assist from Bosch you are always riding downwind. And it easily changes gear thanks to the continuously variable transmission by NuVinci. Which means changing gears without thinking.



With its lightweight frame and low center of gravity the
Cargo is easy to manoeuver. Even when it's loaded up with 100kg of cargo. Driving up hills and over small bumps is no problem with this robust bicycle thanks to its wide Big Apple Plus tyres. In a nutshell its fast & comfortable. Forget about traffic and parking problems in the city . You will be at your destination & away, before you know it.



*Accessories not included



Further information: Urban Arrow
SKU: 10026