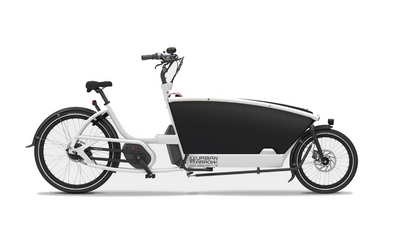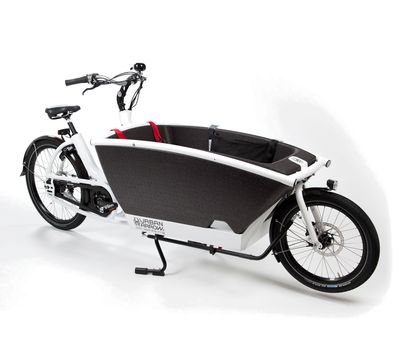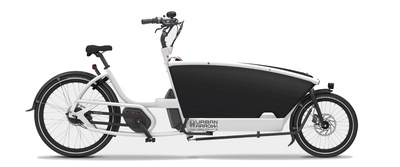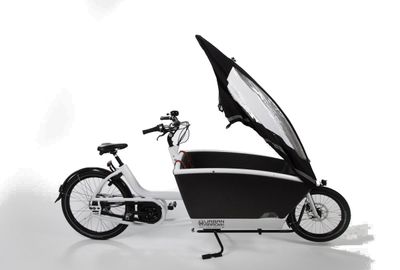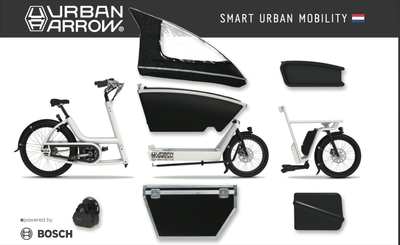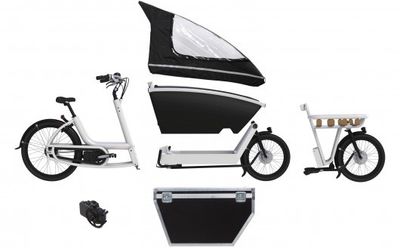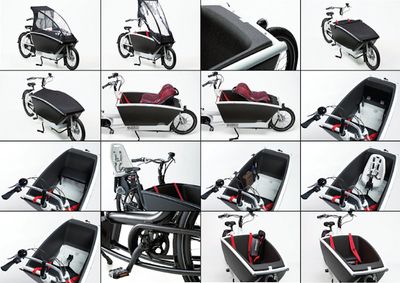 Urban Arrow Family
Urban Arrow
$8,995.00
Sold
The
Family
is a cargo bike with electric assist that quickly and safely carries your children across town. The bicycle has a lightweight aluminum frame and can be easily and smoothly maneuvered through traffic jams.
Together with our practical accessories, such as a folding bench or extra child's seat on the back, you can completely customize it to your family needs. Everything in Dutch design. So, no car needed; cycling it is!


Safe
This model is dubbed
Family
with a reason; it is focused on the safety of your children. Because it seats children lower than other cargo bikes its center of gravity is closer to the ground, which gives it a better grip on the road. And the robust and shockproof foam (EPP) box gives your children extra protection.
We also thought of the driver, who can always reach the ground, but is nevertheless seated upright. Which makes the bicycle comfortable and gives the driver a good view on the road.


Comfort
The
Family
is very comfortable in use. With its electric assist you are always riding downwind. And it easily changes gear thanks to the continuously variable transmission by
NuVinci
. Which means changing gears without thinking.
With its lightweight frame and low center of gravity the Family is easy to maneuver. Even when it's loaded with children. Driving up and off a curb is also no problem with this robust bicycle thanks to its wide tires and foam (EPP) box, in which your children have a soft seat. In a nutshell: fast and comfortable. At your destination, before you know it.


Practical
The
Family
is entirely child proof. Not just thanks to its soft foam (EPP) box, but also because of the handy and sturdy stair that assists children in climbing in. That's not all; the protective
Hebie
chain guard is entirely closed, so that no contact with the chain can be made.
The
Family
can be flexibly customized. Thanks to its modular nature you can easily transform it into a
Shorty
– e.g. when your children don't fit in the box anymore. We also have a wide range of accessories, such as a foldable bench for comfort or a base for your
Maxicosi
or
Yepp
seat. This is how our Family adapts to your family.
The
Cargo
can be flexibly customized. It is the same bike as family but without the family habbitat. You can get the additional cargo box or build your coffee shop, ice screen shop, or whatever your business needs on top of it
*Accessories not included

Further information:
Urban Arrow
SKU: 10017